Ontario Rabies Update for October 4 – 5 New Cases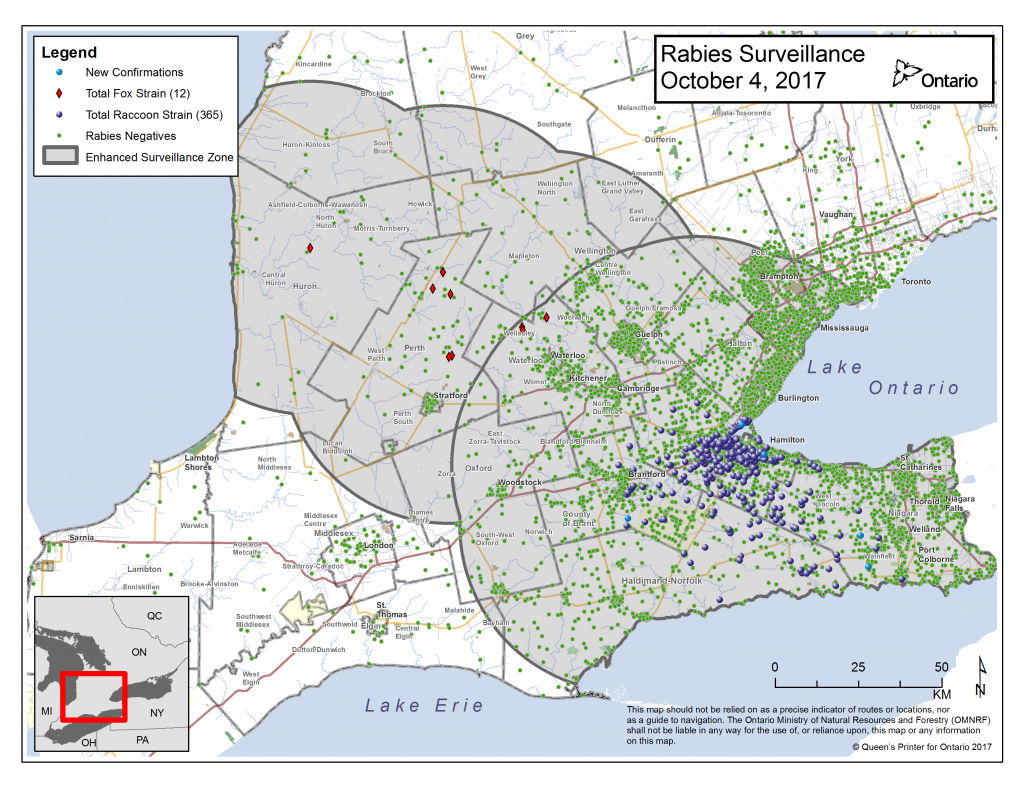 5 new positive cases of presumed raccoon strain rabies this week in 4 raccoons and 1 skunk.  The skunk was from Halton, 1 raccoon from Hamilton, 2 raccoons from Niagara and 1 raccoon from Brant.
This brings us to 365 cases of raccoon strain, and 12 cases of fox strain rabies in Ontario to date.