All Networks: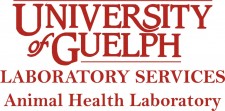 The Animal Health Laboratory (AHL) is a full-service, quality-assured and fully accredited veterinary diagnostic laboratory. We offer comprehensive testing across all species, encompassing food-producing and companion animals. With >1,000 tests, 13 board certified staff pathologists (clinical and anatomic), and specialists in bacteriology, microbiology, virology, toxicology, and client services, we are prepared to meet our promise to "work for animal health". We are also partnered with the AFL (Agriculture and Food Laboratory), which offers a full suite of testing for food and water safety, and toxicology.
Equine Network: 


IDEXX Laboratories, Inc. is a leader in pet healthcare innovation, serving practicing veterinarians around the world with a broad range of diagnostic and information technology-based products and services. IDEXX products enhance the ability of veterinarians to provide advanced medical care, improve staff efficiency and build more economically successful practices. IDEXX is also a worldwide leader in providing diagnostic tests and information for livestock and poultry and tests for the quality and safety of water and milk. Headquartered in Maine, IDEXX Laboratories employs more than 6,000 people and offers products to customers in over 175 countries. Visit the IDEXX site here: https://ca.idexx.com/en/corporate/home.html.
Swine Network: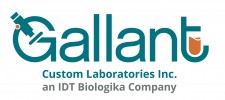 Gallant Custom Laboratories Inc. is a private Canadian corporation owned solely by the Gallant Family, and is currently located in Cambridge, ON. Since 1995, this Autogenous Veterinary Biologics manufacturing facility has been serving clients across Canada. Visit the Gallant site here: http://www.gallantcustomlaboratories.com/home.